Truss Design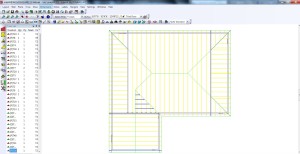 The goal of truss design is to create a roof system that is structurally sound, and still achieves the look you want. Our design team will review your blueprints and create a system of roof trusses that meets both of these goals. In Canada, designs are based on structural requirements from the Building Code.
Engineering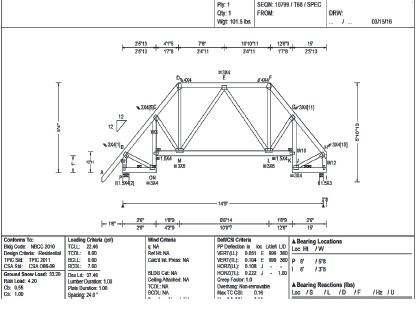 All trusses must meet the National and Alberta Building Codes, TPIC (Truss Plate Institute of Canada), any local bylaws, and the appropriate climatic and wind requirements. All truss designs must be reviewed and sealed by an engineer to ensure that any buildings constructed will meet these building standards.

Delivery

Areas in Alberta we service include Calgary, Fort Macleod, Lethbridge, Lloyminster, Medicine Hat and Red Deer. We also deliver to throughtout Southwestern Saskatchewan including Swift Current, Prince Albert, Regina and Saskatoon.