Roof trusses come in as many configurations as there are roof styles from simple spans and room-in-attic designs to cathedral and dual roof designs.  TC Truss designs and manufactures roof trusses at our manufacturing plant in Standard, using lumber that is stored in a climate controlled area to minimize moisture exposure and shrinkage.
Each component of every truss is precision cut with automated saws and assembled according to engineered designs.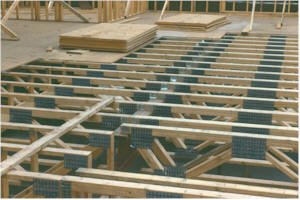 TC Truss also manufacturers floor trusses, which can be designed to be either top or bottom chord bearing and are now built on edge (1.5″ wide).  4×2 floor trusses are a premium product that allow for increased spans between bearing walls and facilitate options such as rooms over garages where erecting support beams would limit the functionality of the space.
EWP Floors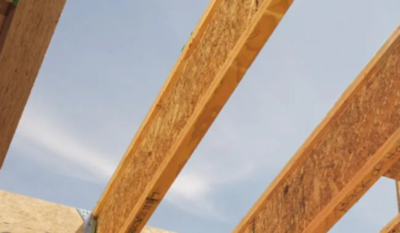 I-joists are an economical choice for many buildings.  TC Truss will design and specify the correct product to achieve the performance you require for your new floor.