Whether it be farm, commercial or residential wood roof trusses, TC Truss can provide the product you need.
Using computerized linear saws and auto-jig tables, our manufacturing plant has the most technologically advanced equipment available. Trusses are built to the highest quality with dry, machine stress-rated (MSR) lumber offering you a quality product that will last the test of time.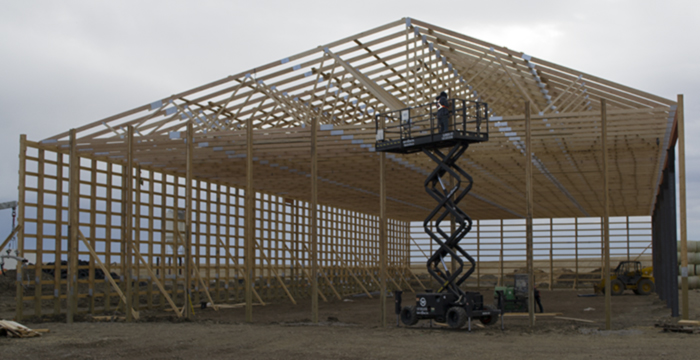 Agricultural Trusses
Large free stall barns, machine sheds and other pole buildings require a variety of truss systems that can be built to your exact specifications with clear-spans over 100′.